- Company - Physik Instrumente (PI) GmbH & Co. KG
TEGEMA Leverages PI Technology in Revolutionary Photonics Assembly Platform Partnership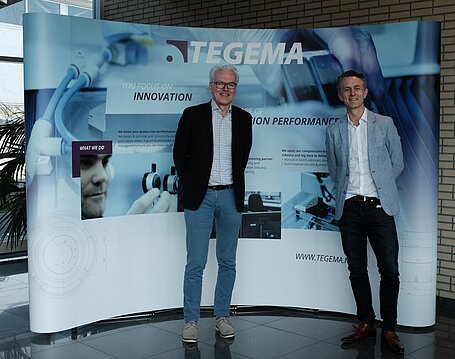 Compared to microchips, the production of integrated photonic components is a decisive process step more complex: the coupling technology to connect optical fiber components. For example, individual glass fibers or glass fiber arrays, chips, VCSELs, lenses, diffractive elements or photodiodes. PI offers fast, high-precision positioning systems for this manufacturing step with special firmware routines built into the system controllers. These are already used worldwide for the development of photonic components and are also used in pilot production.
"Many customers request a much higher level of automation, for example when handling photonic chips or applying and curing adhesives," says Scott Jordan, Head of the photonics market segment at PI, and adds: "TEGEMA is an experienced system integrator that has yearlong experience with such questions."
Arno Thoer, Director project solutions at TEGEMA, is pleased about the cooperation with PI: "The assembly and packaging technology contributes to a considerable part to the total costs of photonic components. The already proven systems from PI form the heart of our platform concepts for the further automation of this process step. We want to contribute to speeding up this process considerably, minimizing the associated costs and thus helping the photonics industry to make a further breakthrough."
TEGEMA has developed a modular platform for the assembly of photonic devices, with a roughly ten times higher throughput than with currently available solutions. A first demo system has already been set up as a proof of concept. The assembly platform will be launched at the end of April 2020.
About PI
PI (Physik Instrumente), headquartered in Karlsruhe, is the market and technology leader for high-precision positioning technology and piezo applications in the semiconductor industry, life sciences, photonics, and in industrial automation. In close cooperation with customers from all over the world and for 50 years now, PI's specialists (approx. 1,300) have been pushing, again and again, the boundaries of what is technically possible and developing customized solutions from scratch. More than 350 granted and pending patents underline the company's claim to innovation. PI has six production sites and 15 sales and service offices in Europe, North America, and Asia.
About TEGEMA
Founded in 1976 and situated in Brainport Eindhoven, TEGEMA has over forty years of experience in the field of customized precision mechanics and mechatronics. TEGEMA is a multidisciplinary system integrator with over 100 engineers and consultants who combine their experience with the latest robotics, software and big data technologies. Over the years the company has grown into developing and optimizing production processes.
The common factor for photonic packaging is: a need for automation, positioning of devices at high accuracy and permanent fixation of the aligned optical elements, in terms of optimum optical throughput. This is historically the strength of TEGEMA's expertise. The company has extensive knowledge and experience in development and realization of automation systems, bonding technologies and micro-manipulation of small components.
Downloads
Others
Press information kit – Cooperation TEGEMA – PI